Edsight is a new series of briefs from the Office of the Deputy Mayor for Education. Each Edsight highlights a key piece of information about Washington, DC's public schools, public school students, and facilities. Email us at [email protected] if you would like to be added to the distribution list.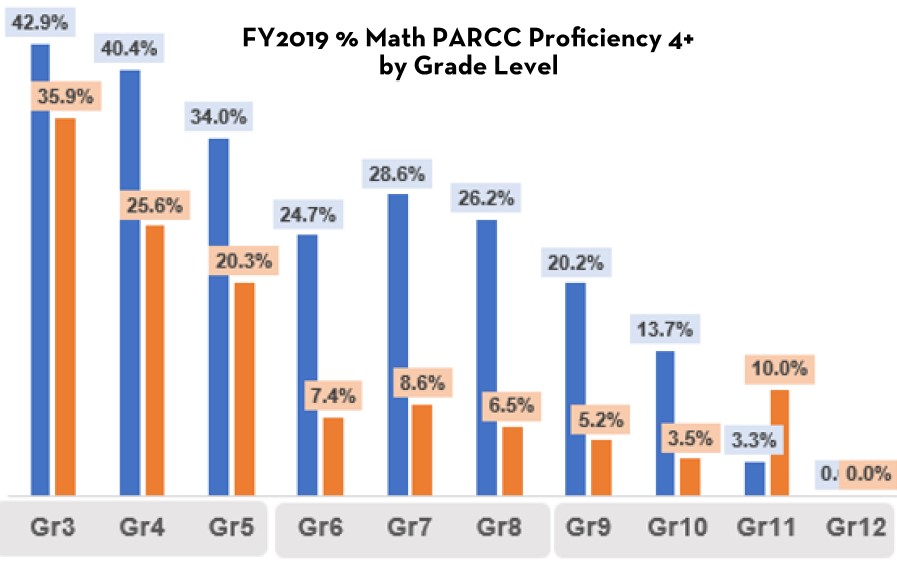 The 2020 UPSFF study on school funding in DC found that ELL student outcomes improved in the elementary grades, but proficiency gaps increased for middle and high school grades. Read more about ELL student population trends and academic outcomes here.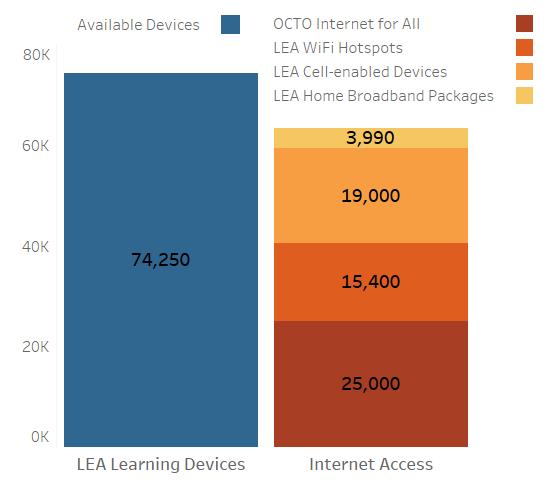 The coronavirus public health emergency has limited the amount of in-person learning possible this fall. Read this Edsight to learn how Washington, DC is ensuring students have devices and internet access for learning at home.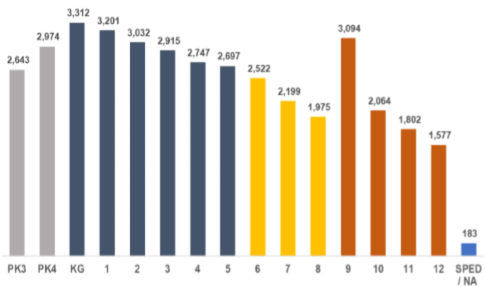 A new study reveals PARCC proficiency gaps have increased for all categories of DC students who are at-risk for academic failure from 2015 to 2019. Students who were over-age in high school and students in foster care had the largest gaps. Read more about the study and findings here.
In the DME Family Engagement Survey (conducted June 2020), families were asked how virtual learning went when school buildings were closed during the spring. Families responded with challenges faced and what improvements could be made to make the virtual learning experience better. Read the Edsight on Lessons Learned here.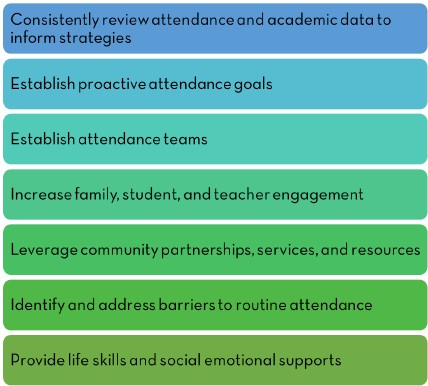 Seven types of interventions lead to improved attendance rates at nine schools. Read the Edsight on absenteeism interventions here.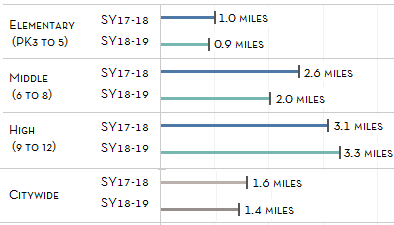 The overall median commute for students to get to their to 4 and 5 STAR rated schools decreased between SY17-18 and SY18-19 to a median distance of 1.4 miles. Read the Commute Distance to 4 and 5 STAR Rated Schools Edsight here.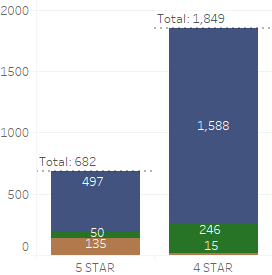 Of the 19,700 unfilled seats in SY18-19, more than 2,500 were in 4 and 5 STAR rated school facilities. Read the Unfilled Seats at 4 and 5 STAR Rated Schools Edsight here.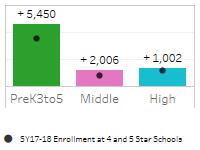 Almost half of audited elementary public school students attended a 4 or 5 STAR school in SY18-19. Read more about elementary enrollment at highly rated schools by student home ward in the Edsight brief here.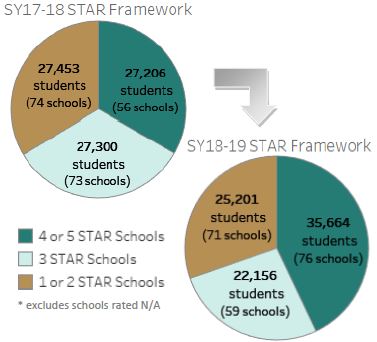 In SY18-19 almost 8,500 more audited public school students attended either a 4 or 5 STAR school compared to the previous school year. Read the Improvements in STAR Ratings Edsight brief here.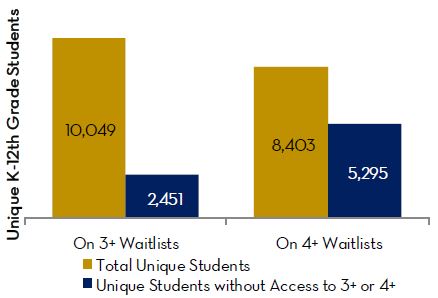 Nearly 2,500 K-12 students who were waitlisted at 3+ STAR schools had access to only lower-rated schools. Read the Public School Lottery Waitlists Explained, Part 2 Edsight brief here.



Almost half of all students in the SY2018-19 My School DC lottery declined their initial matches and waitlist offers to enroll. Read the Public School Lottery Waitlists Explained, Part 1 Edsight brief here.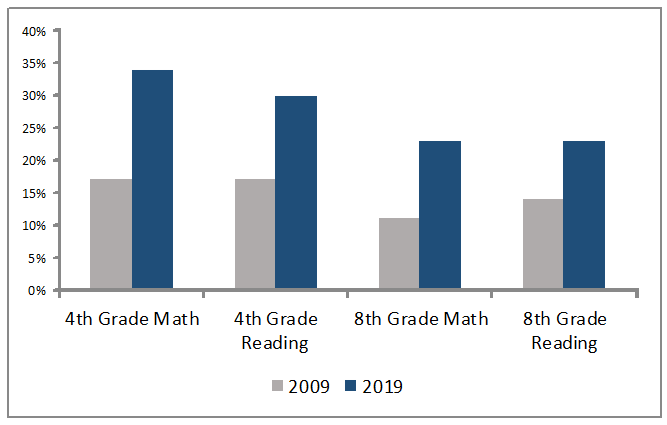 Public school students in Washington, DC made significant gains in the latest National Assessment of Educational Progress (NAEP), outpacing the rest of the country in growth. Read the NAEP Edsight brief here.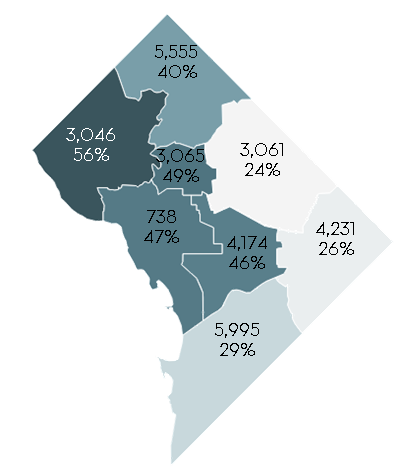 The Walking Distance Edsight describes the distance between home and school for public school students in Washington, DC. More than one-third of public school students live within a comfortable walking distance to their school. Read the Walking Distance Edsight brief here.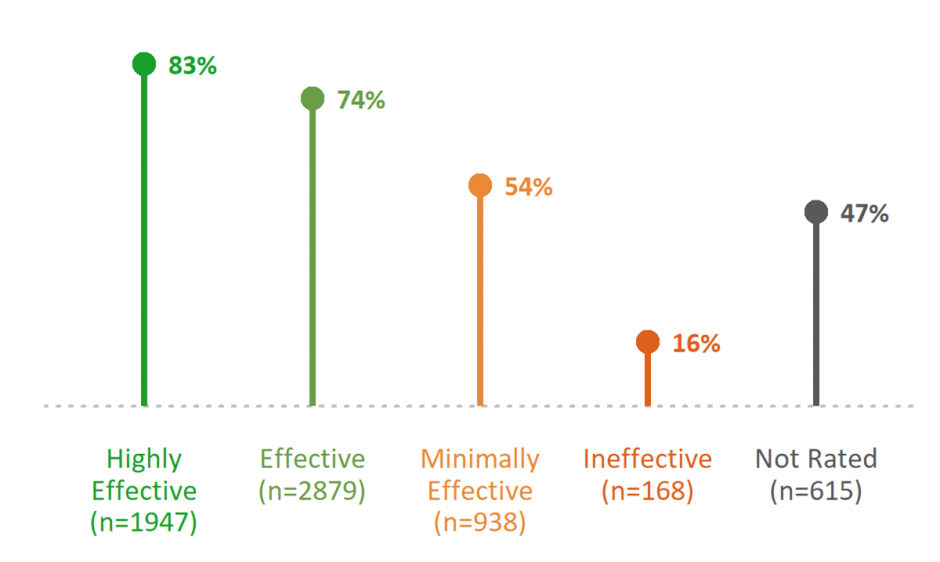 Washington, DC retains effective public school teachers. The Teacher Retention Edsight examines new data about teacher retention, experience, and diversity. Read the Teacher Retention Edsight brief here.


The traditional and public charter schools in Washington, DC collaborate widely and frequently. Read the Edsight brief identifying over 60 examples of cross-sector collaboration here. Download the table in Appendix I here.



The Vacant Facilities Edsight looks at how closed DCPS schools are being used today. Of the 70 closed DCPS school buildings owned by the city or public charter schools, only 3 remain vacant. These buildings are being assessed for future need. Read the Closed Facilities Edsight brief here.