The Office of the Deputy Mayor for Education is committed to providing data and information about the District's public schools and students for education stakeholders and the public at large. On this page, we provide a variety of resources to visualize and assess education-related information for both DCPS and public charter schools.
FEATURED CONTENT: OFFICE OF PLANNING DC POPULATION FORECASTS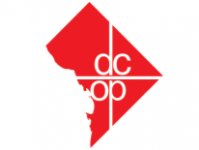 Information
on how the District's Households, Population, and Jobs are expected to change over time.
These forecasts are prepared by the DC Office of Planning.
FEATURED CONTENT: PROPOSED WALKABILITY PREFERENCE ANALYSIS
On this map, users can view areas of the city where PK3-5 students enrolled in public schools in SY15-16 would have been eligible for the proposed walkability preference, if all public charter elementary schools had opted in. The purple shading indicates where eligible elementary students lived as of SY2015-16. The darker the shading, the more students would have been eligible. Users may zoom in to particular neighborhoods, schools, and streets.
FEATURED CONTENT: INTERACTIVE SCHOOL FACILITIES MAPS
On this map, users can find the locations of all public schools (DCPS and public charters) and their facilities for SY16-17.
Click
here
to interact with a larger version of this map.