View a variety of resources to visualize and assess education-related information for both DCPS and public charter schools.
The Office of the Deputy Mayor for Education is committed to providing data and information about the District's public schools and students for education stakeholders and the public at large. Email us if you would like to receive occasional updates.
EDSCAPE BETA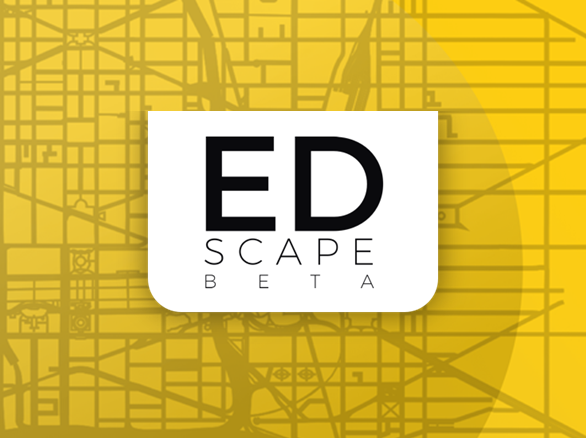 EdScape Beta
, short for "education landscape," is a set of interactive visualizations and downloadable datasets to inform and support program and school planning in Washington, DC. The information critical to help answer these questions falls into three pillars of information: facilities, school quality, and student demand. Topics are organized by chapters, and each chapter has a supplementary document with key takeaways per topic.
SCHOOL SYSTEM CAPACITY ASSESSMENT OF NEW 2019 PUBLIC CHARTER APPLICATIONS

The DME provided a
memo and presentation
to the DC Public Charter School Board to support their review of the 2019 public charter school applications, in particular the Board's assessment of demonstrated need. The information included focuses on how the applicant schools intersect with the current supply of public schools (DCPS and public charters), and the relevant number of public school students now and in the future. The analysis primarily focuses on the seven applications that include middle and high school grades as well as the four specialized program applications.
SY2018-19 INTERACTIVE SCHOOL FACILITIES MAP

The
interactive map
allows users to find the locations of all public schools (DCPS and public charters) and their facilities for SY2018-19, identifying the new public charter schools as well as where DCPS schools are temporarily relocating during modernization ("swinging"). The DME also provides a table identifying the schools with new additional grades for SY2018-19.
SY2016-17 FACT SHEETS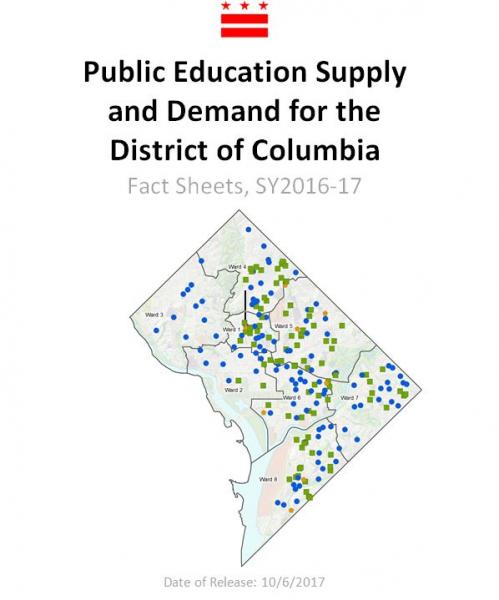 The
SY2016-17 Fact Sheets
describe the District's public schools and the students attending them. The fact sheets contain information such as number, location, enrollment, capacities, and academic programs of our public schools, as well as information about the characteristics of our public school students and where they live. Citywide education trends are provided, as well as trends for individual grade levels (elementary, middle, and high).